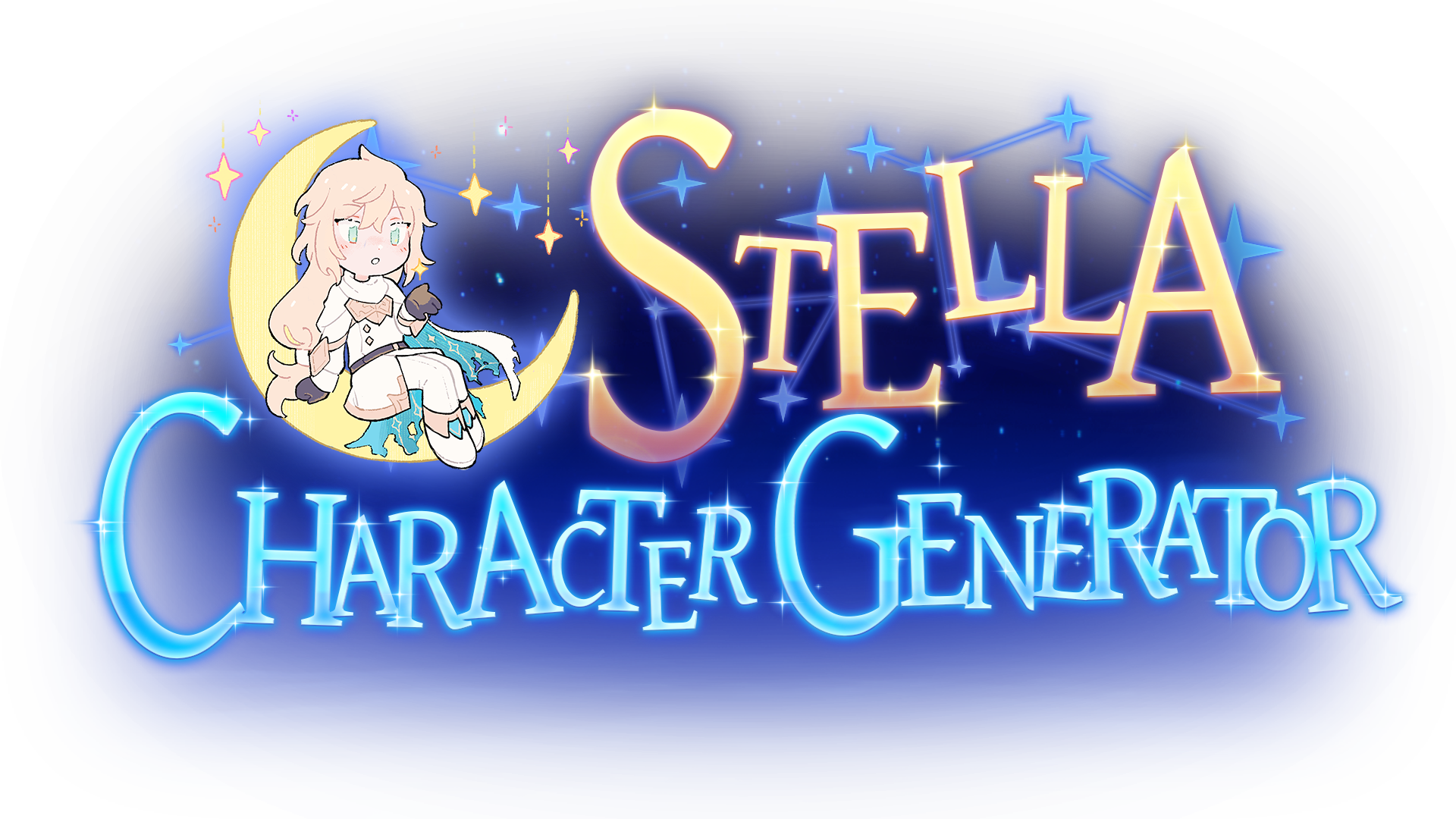 Stella Character Generator
We found a few parts missing in final that lowered the quality of the portraits. Unfortunately, this means updating the software to rectify the issue and fixing all the generator parts. Our Stella Character Generator updates will be delayed as a result.
We strive to give everyone the best product we can provide; So it is a bit upsetting this passed our quality check. But we are currently fixing the issue. Here are some updates we have to improve the product and software.
Software Update Pending:
The ability to recolor Portrait, SV and Walking graphics separately.
Body Type options are expanded and will show image preview instead of just a list.
Premade Body Skin Color options are now going to be included to save users time.
An adjustment to json files to include a new feature where it will load shadows based on body type and skin color.
We estimate that the software update will take a week but it depends on our developer's schedule.
Known Character Generator Issues:
Some shadows from hair and clothes are missing. Software update aims to rectify this.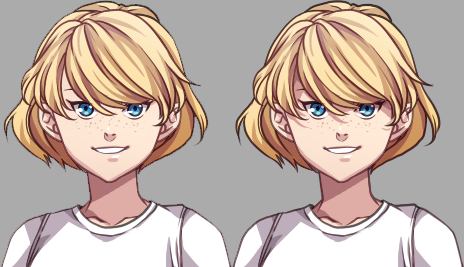 Unclear explanation of how the layering works. To summarize, each part has their own display priorities. It means, Rear Hair will always display underneath the body even if the user adjusts layers priority. The only thing layer affects are items of the same priority. Video tutorial is on the works.
That is all for now. Thank you!
Get Stella Character Generator
Comments
Log in with itch.io to leave a comment.
Hello. I purchased this character generator and I like the art a lot! I just wish there was more variety in body types and expressions. Will there be another update at some point?
I need some help with the RMMZ, i want to put my character with the same as you maked in the video with sprites full at conversation and cannot work... I had to make something else?
Obs: I put the characters in the FACES folder.
Dear Author:i am a RMMZ player who is from China , and i have bought the stella character generator and all waves bundle , when i use this , i find two question need your help:
1.can i use the tiled in [VisuStella MZ] Sample Game Project for my game ?maybe i will publish the game on STEAM , or edit it only for my using.
2.can i edit the picture priduce by the stella character generator for my using?
thank you for the program you have produce , it is very useful , just like "new bee" in chinese speaking . forgive me ,my english is terrible .
Hello. Please read the EULA provided in the sample project.
You cannot use the tiles in the project without a commercial license. We are not providing it yet as of the moment.
You can edit Stella Character Generator images as long as you mention that you are using VisuStella Stella Character Generator in the credits and not pretending you made it from scratch..
OK,i see , thanks for reply
well , the tiles which in the project is prefect , i want to buy it for using , by the way ,whether it will sale in the future ? i like it very much , just as well as i need the Stella Character Generator and all waves bundle
add 48X48 sprite should be greate for rpgmaker!
Our Sprites already work with rpgmaker. Our tiles are 48x48 :)
:( I see the information is 72x72 or 16x16. How can I change it to. 48. It's great tool. I build some sprite when I use them in rpgmaker I see the default sprite is 48😂
The Grid is 72x72 so it will allow you to create crazy props for them (e.g. massive wings etc.). You need a lot of space for that.
And this is related to the style of the character sprites which are tall sprites. Not 1 head chibi. The videos and screenshots on our various packs already show them working with 48x48 tiles. If you are exporting Single Character Sheets (3x4) instead of a Full Character Sheet (12x8) you will need to add $ on the prefix of your filenames (e.g. $Filename).
The Manual shows you how to create your own templates in the JSON file to load RPG Maker generator sprites if you really want to.

However, we have no plans on ever making RPG Maker MV/MZ RTP-style graphics as they are KADOKAWA's property.