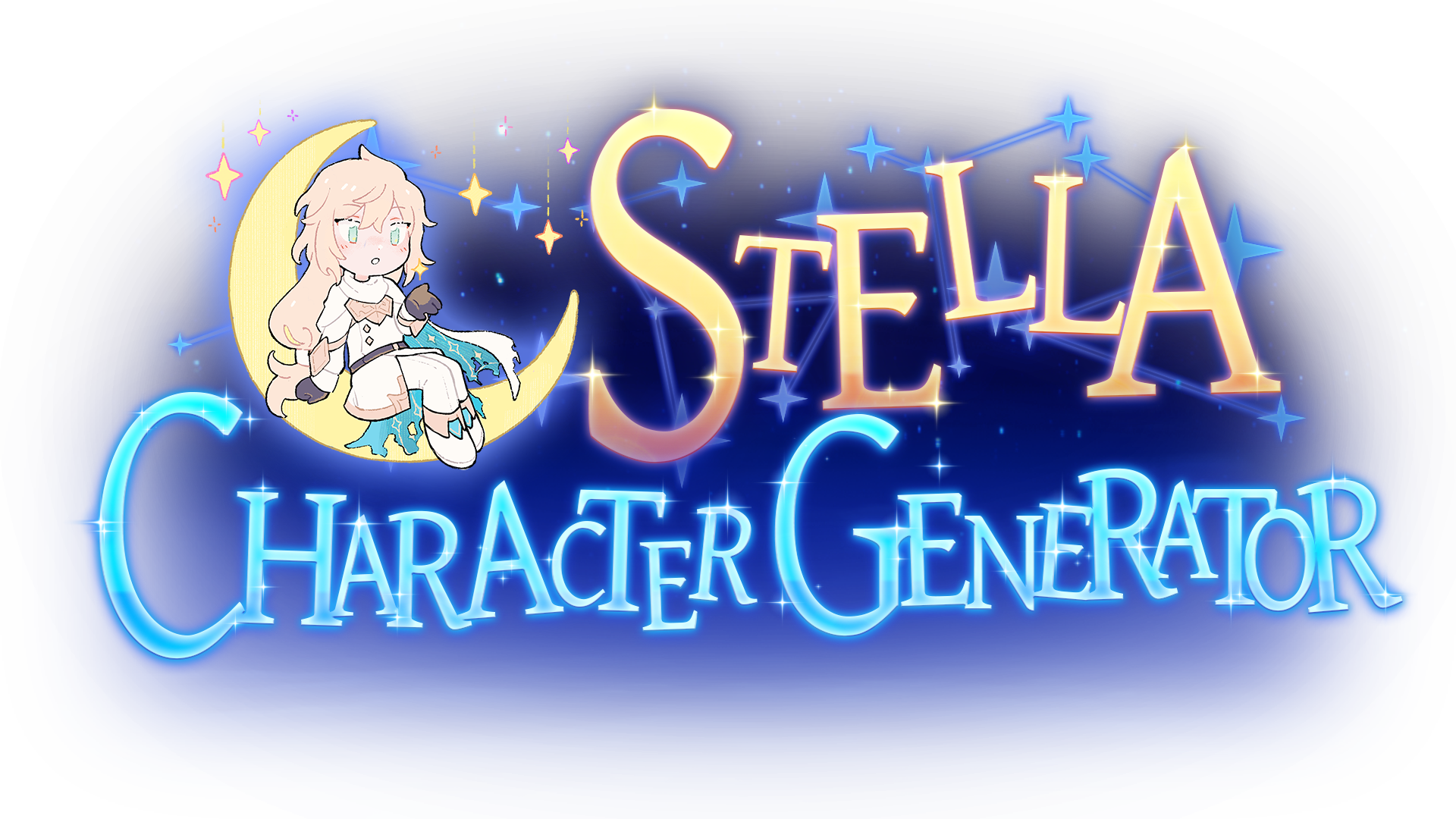 Stella Character Generator
June 2022 Development Progress
---
Hello Adventurers~🌻
We would like to sincerely apologize for our sparse updates. We'd like to be a lot more transparent on what's happening behind the scenes. Since we're a small indie group, we have a lot of difficulties. And we would like to thank you for your patience!
✦ Development History:
Kaliya, our old developer, decided to leave the project. We wish him he best of luck on his new endeavour!
Archeia has spent some time discussing and searching for a new programmer to help with the development of the new Stella Character Generator.
Dr. Yami was brought in to help us create a new iteration of Stella Character Generator. Unfortunately, we're all working full time jobs and couldn't focus 100% on the new editor.
Andre joined the project as well now that he has some free time. Stella Character Generator has made leaps and bounds in terms of progress!
✦ Why is an update necessary?
We realized too late that there were some miscommunication and some missing features in the old generator. On top of that, we found some new glaring issues that we didn't notice before. We tried to fix it as much as we can but it was to no avail. A new version had to be made. So what are we hoping to tackle?
We want to provide support to Windows, Mac and Linux!

We want Dark Mode!
Create a better User Experience. Right now, Stella makes recoloring a chore.
Make a better way to prepare our materials. Masking has to be changed. New parts had to be separated. This is the reason we couldn't release any new assets. We apologize for the inconvenience.
Create a better preview experience to help our small staff find issues faster when preparing assets for Stella.
✦ Progress Images
Please note that these images are still under active development. We will change the UI to be nicer to use and look at!
Shadows are now finally implemented with blending.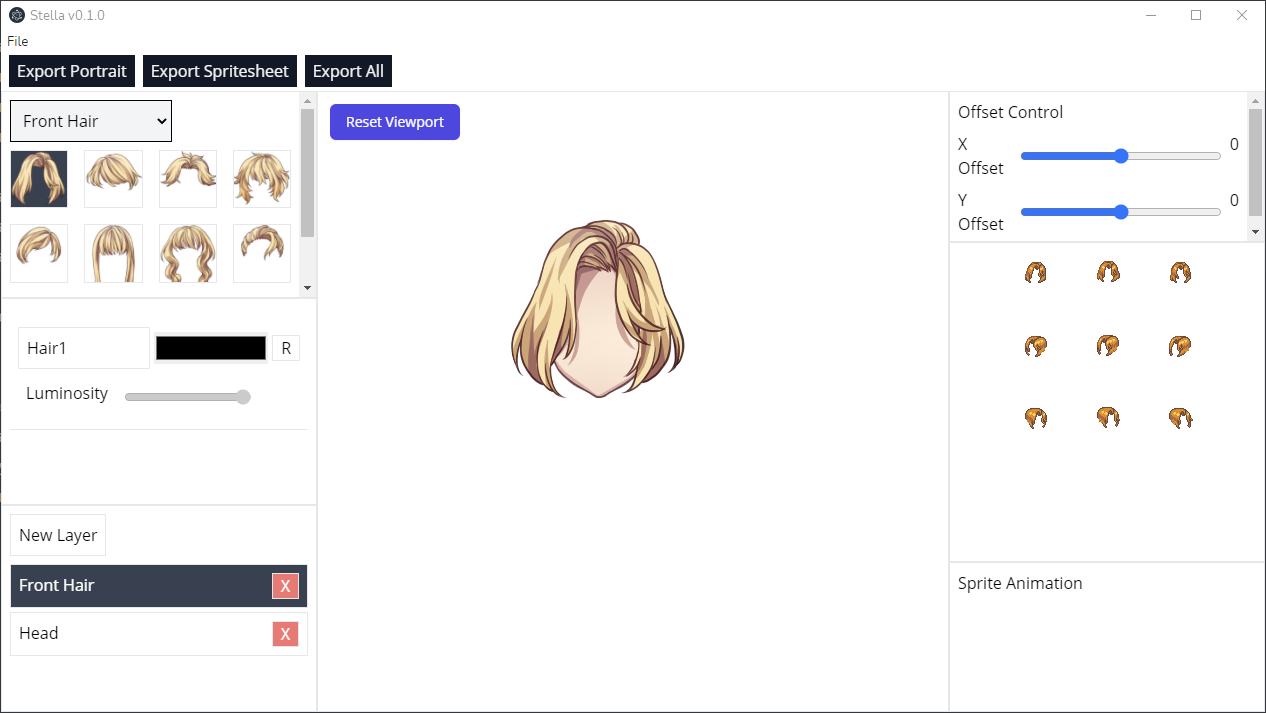 Sideview and Walk are now animated and you can select the animation to see. You can click the Spritesheet button to show the full spritesheet in a modal popup window.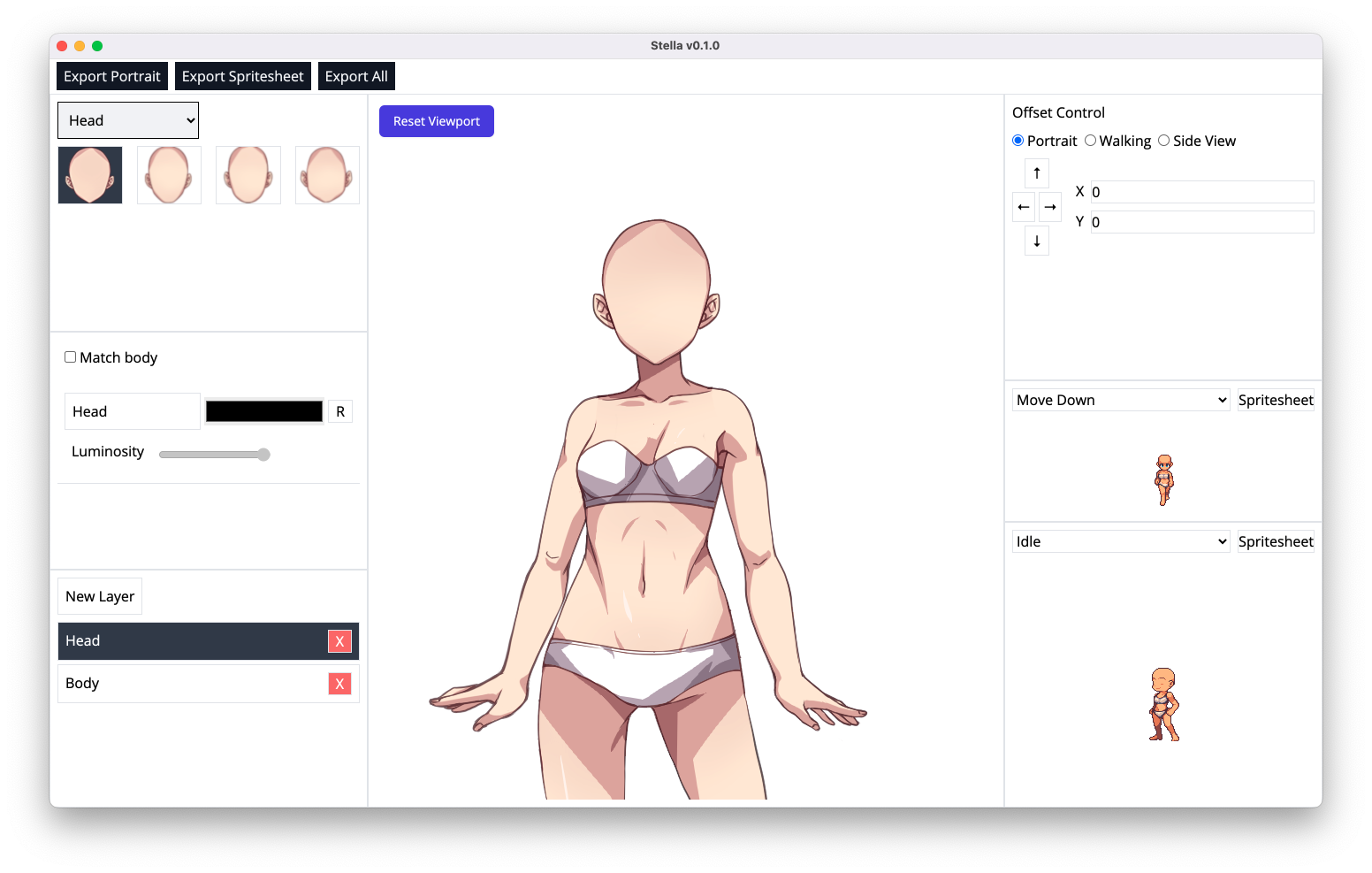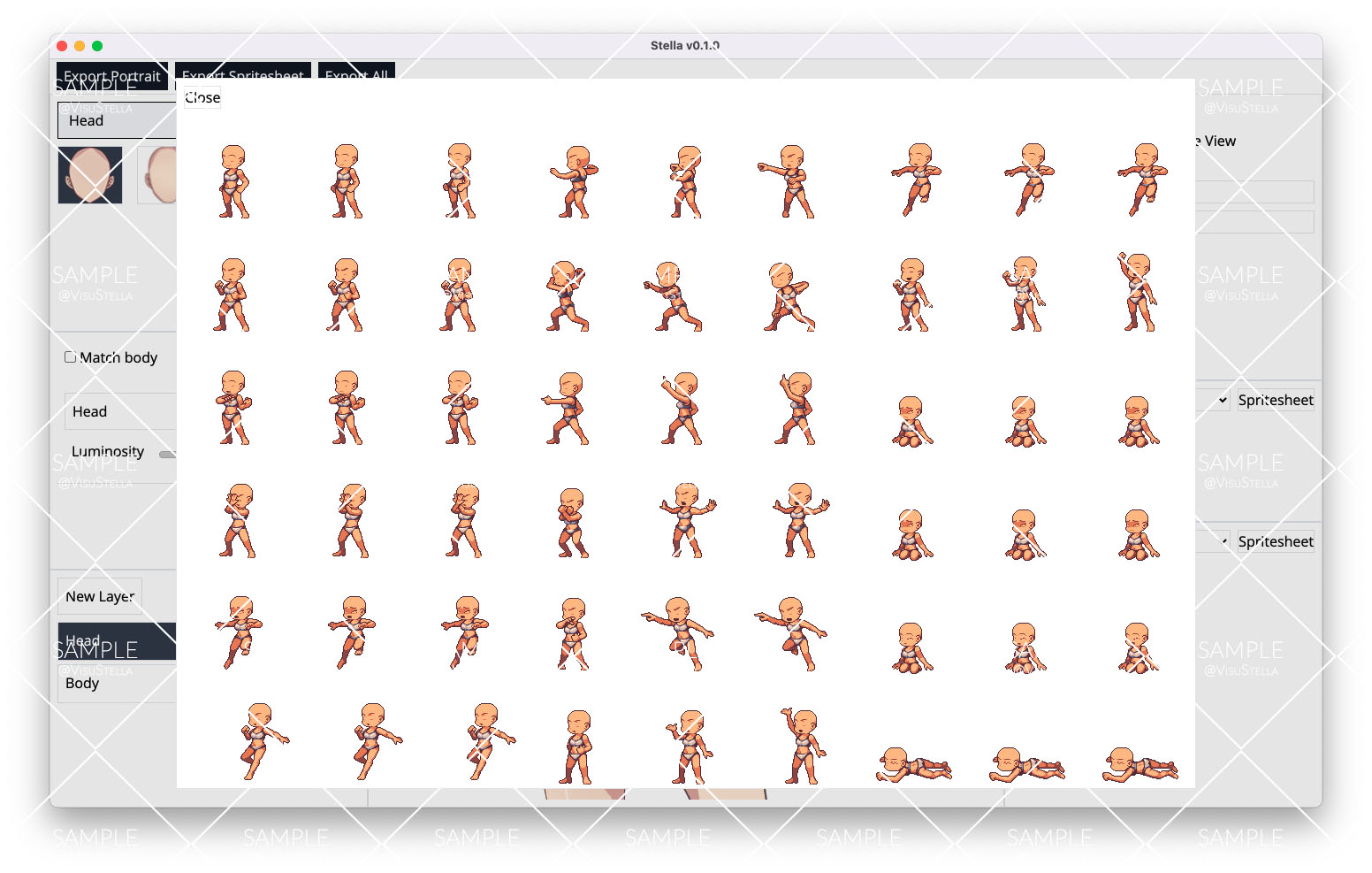 ✦ What's Next?
We hope to finish Stella Character Generation Version 2 as soon as possible. We're very sorry for taking so long. But thank you for your patience and support!
Get Stella Character Generator