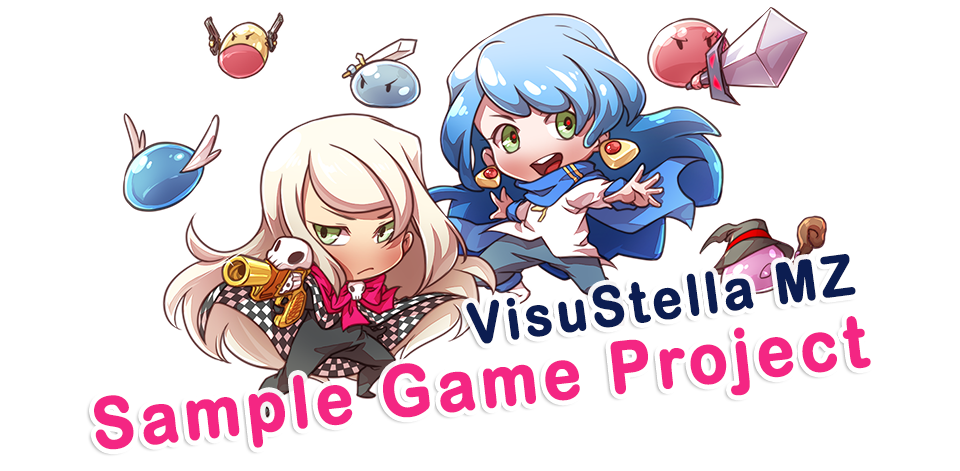 [VisuStella MZ] Sample Game Project
April 16, 2021 Update - Update #35
---

Hello, RPG Makers!
We have updated our Sample Game Project with the latest versions of the various plugins included!
If you would like to view the changelog for all our scripts , you can view it here.
We plan to make updates a routine on Fridays. This way, you don't have to stay completely on top of the wiki scouring for updates. There is no set time for when the updates occur, they just will, and there will be an announcement for them.
Not every week will have an update, because if one isn't needed, one won't be made. Updates will be generally used for bug fix(es) and/or feature implementations.

Sample Project
✼ No Changes

✼Items & Equips Core Version 1.24
✼ Bug Fixes!
Changing an actor's equipment slots to past their original amount will no longer yield errors with duplicate slot types. Fix made by Arisu.

Completely selling an item should now refresh the help window to the new selected item's help description. Fix made by Arisu.
✼ Optimization Update!
Non-removable equipment restrictions for the equipment scene are now better optimized. Update made by Olivia.


Main Menu Core Version 1.10
✼ Feature Update!
Default style for List Styles now have its code updated with the JS: Default plugin parameter for games whose vertical screen resolution is larger than normal.
To update this, do either of the following:
Open up the Main Menu Core Plugin Parameters. Select and press delete on "List Style Settings". Press Enter. New updated settings will be replaced for the JS: Default settings.

Or Delete the existing VisuMZ_1_MainMenuCore.js in the Plugin Manager list and install the newest version.
Thank you for supporting VisuStella! 🌻
Files
VisuStella MZ Sample Game Project (Update #35)
94 MB
Apr 16, 2021
Get [VisuStella MZ] Sample Game Project