Hello Adventurers~ 🌻

Question: How do I use the Tiled Plugin / How can I make a Tiled Map.
Please check the sample projects and open the sample maps. There's documentation in them and a template to help you get started immediately.
✦✦✦

Question: My Tiles are not displaying!

Make sure to check the sample project folder and see how we set up everything.
Make sure that your tilesets are 1024x1024 MAX
Make sure that your tilesheet images are in img/tilesets folder as usual.
Make sure that your Tiled Maps and Tileset files are .json and in the maps folder.
You can only have 12-13 sheets MAX in a single map before RPG Maker starts choking on itself.
✦✦✦

Q: I keep getting "replace error"


Put your image tilesets in gameproject/img/tilesets folder like the usual RPG Maker.
When you create or load an external tileset, make sure it's inside gameproject/maps folder

When you create a tileset.json file, make sure that you are referencing the image inside the img/tileset folder.
Otherwise, you will get an error. For example: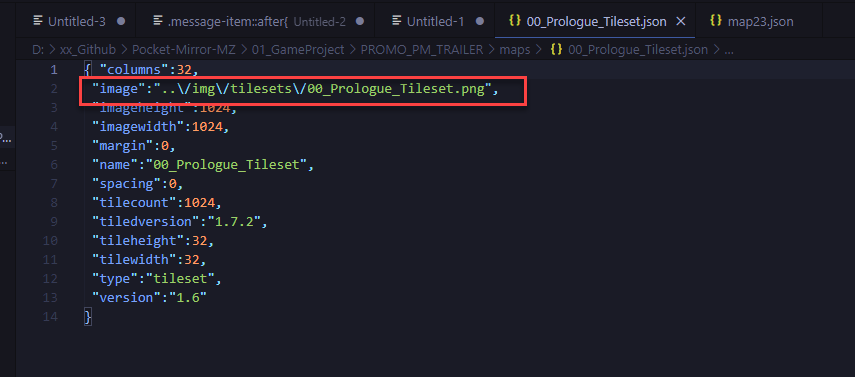 Get Tiled Plugin for RPG Maker MZ