Sherman3D: Crime City Tiles
A downloadable asset pack
Crime City Tiles have been designed to match the RPG Maker MV and MZ RTP, so they will fit seamlessly into your game alongside other default 48x48 graphics!
Polished to look great and crisp in a retro flavor!
Let your player embark on a grungy adventure in modern American-inspired cities.
It comes with vehicle tiles facing all four directions, cozy roadside restaurants and fast food, buildings for hotels, offices, and department stores.


Over ONE THOUSAND different tiles, including autotiles and animated water tiles!
If a client were to commission an artist, that could be more than 7000$USD's worth of beautifully crafted tilesets, with more than enough variety to build huge cityscapes for your players to explore.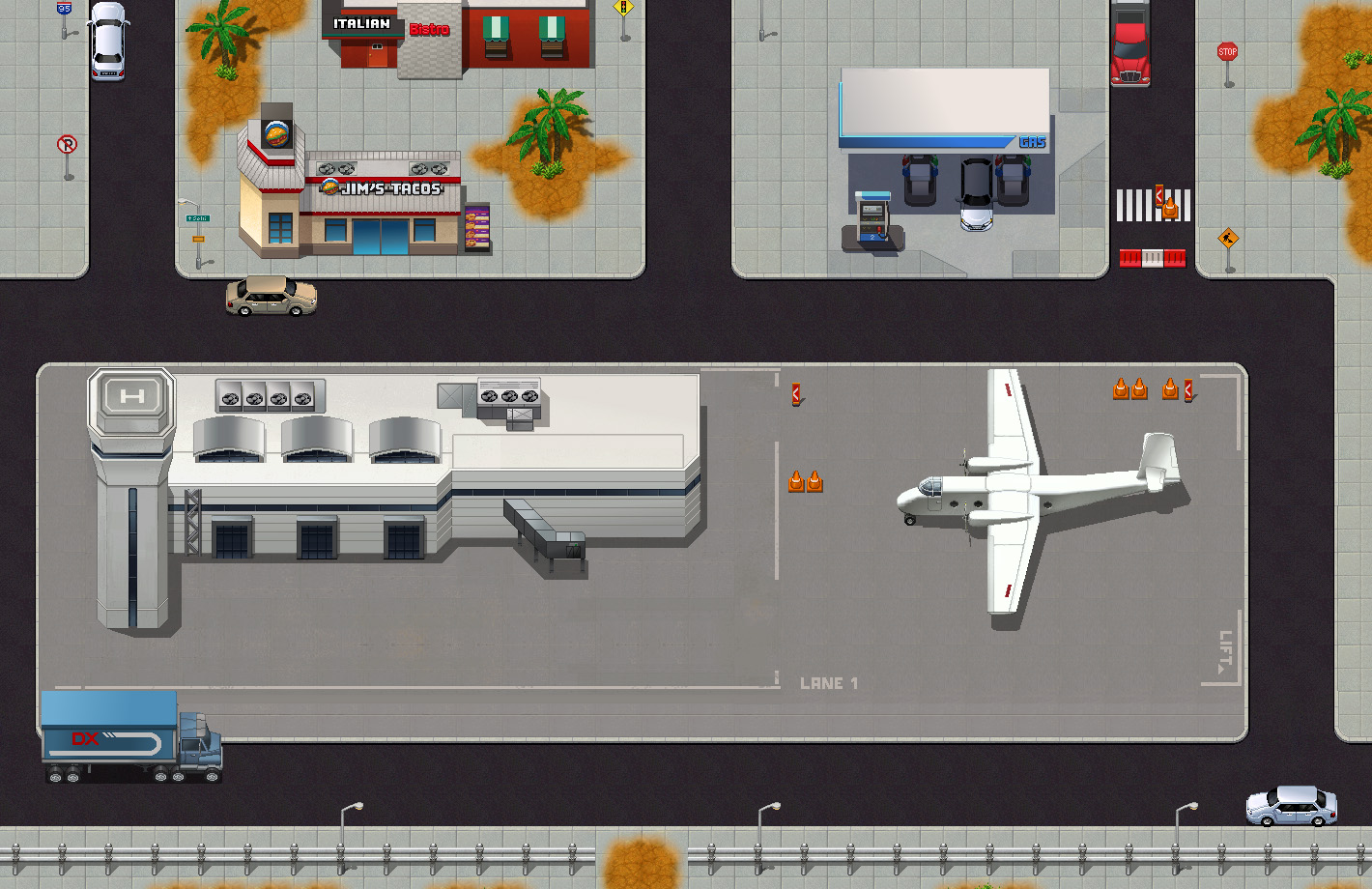 Gas stations, traffic essentials, dining and restaurants - build a bustling city!
With vehicles you can animate to drive on your roads, bustling businesses and tall skyscrapers, you can build the perfect modern city for your RPGs, dating sims, visual novels.. whatever game you put your mind to.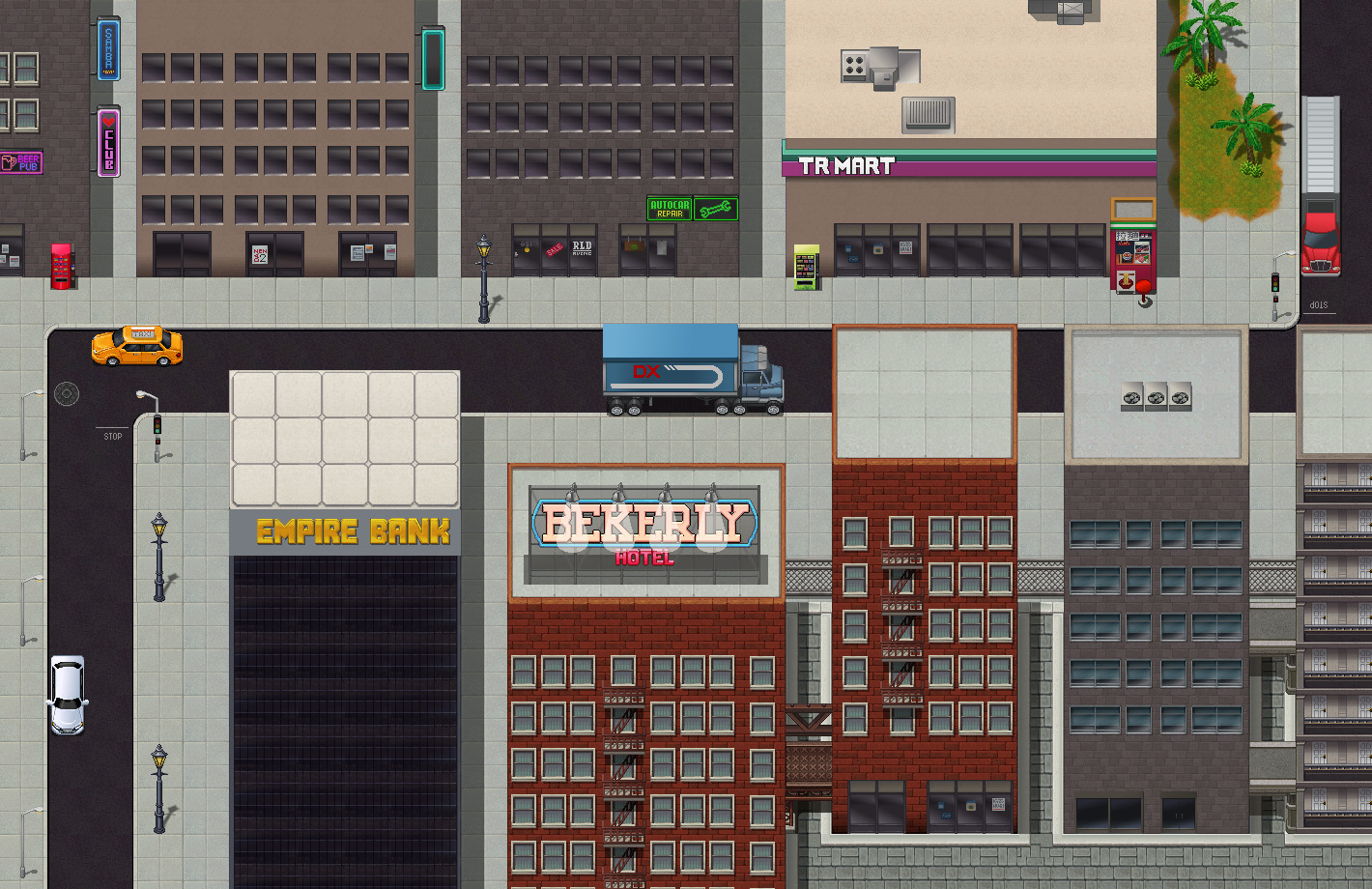 Unique tiles that will make your game feel alive!
Different vehicles such as trucks, taxis, police cars, planes and helicopters will add a definite wow factor to your project!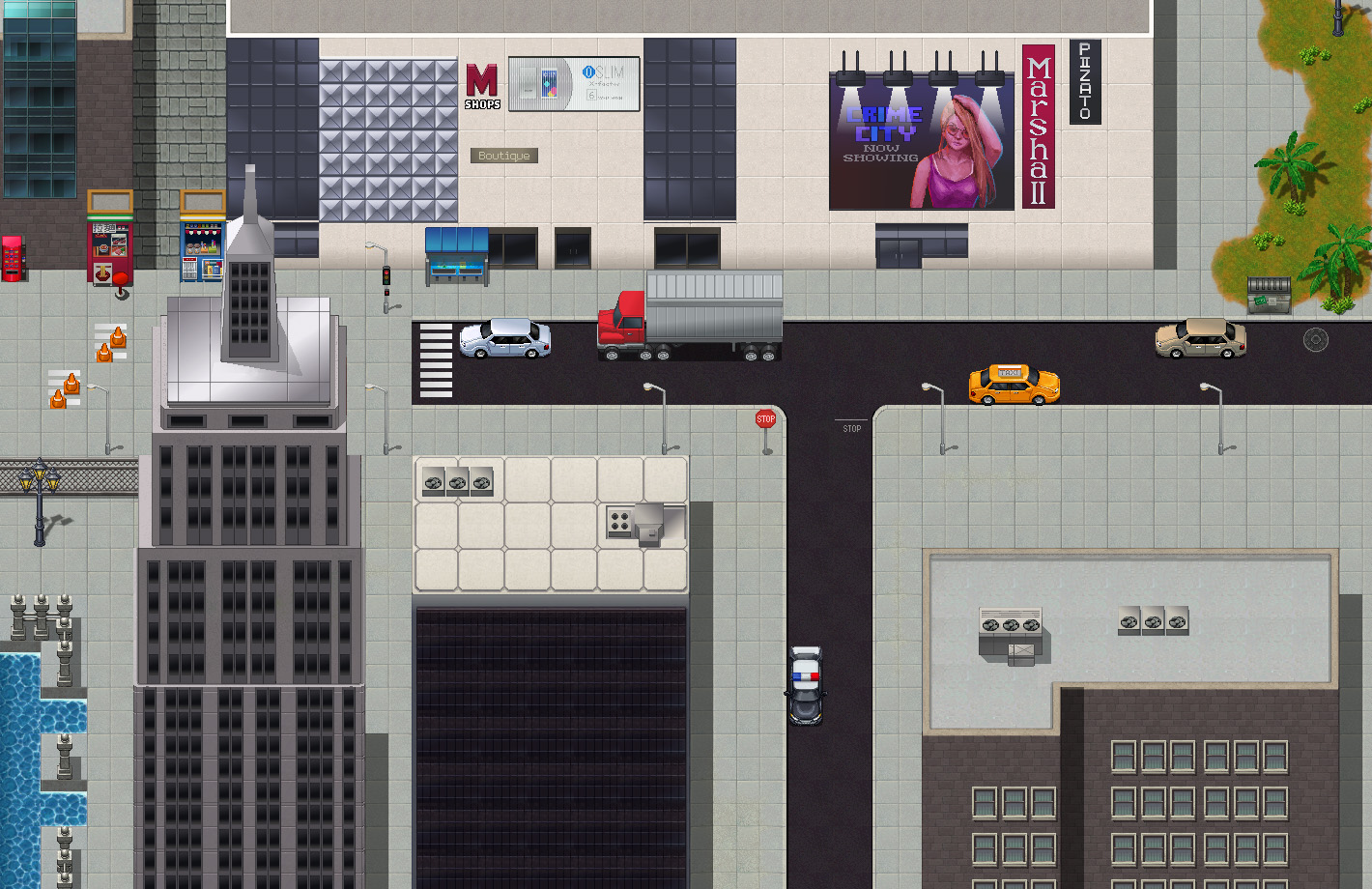 * Please note that the RPG Maker MV/MZ software is sold separately and must be purchased for this tiles art resource pack to work with it.
You can attempt to use the tiles for other game engines but the tiles might not fit.
You may edit as necessary.
Purchase
In order to download this asset pack you must purchase it at or above the minimum price of $29.99 USD. You will get access to the following files:
CrimeCityTilesMV.zip
4 MB
Comments
Log in with itch.io to leave a comment.
I purchased the wrong one, this is MV i meant to buy the MZ version

Are all the tile sets just in RMMV /MZ layout, or does it also include sheets in like a standard wang sheet layout? I'm looking to use this in Unity and not RPG Maker. Thanks.


EDIT: Nevermind. I'll leave this comment here in case anyone else is planning on using this in Unity, but there is a Unity Asset called Autotile Importer in the Asset Store. It's only 4.99 and I've just picked it up and tried it and it works great. It's going to save a lot of time!
How many sheets are actually included in this set? I was thinking about purchasing it but wanted to first know the amount many assets it holds.

Can you use this tileset and your character generator on commercial projects?
Ok because I was confused, on the RPG maker website it says that some of your assets are not for commercial use, could you please put the terms of use on each asset's page that would clear up the confusion, Thank you so much for all your hard work!
All our assets are commercial friendly C:
Oh no their label is confusing it just means that if you buy from RPG Maker Web, it's commercial use and rpg maker only. But if you buy from us directly, it's open to all engines. It's a known issue from the site :(
Also, what type of creative common license is it under? I want to make sure I credit you correctly
Are there any plans to include a sample project with premade maps?
Do you have to own a RPG Maker license to use these?
Hi there! It's listed over here in the store page :)
You can attempt to use the tiles for other game engines but the tiles might not fit.
You may edit as necessary.
But there is no tank? This is my favorite vehicle!
Does this tileset include any interiors?
There are a few tiles that could double up as both, like some of the walls and floors, as well as things like vending machines, weapons, posters, etc. but it's intended for exteriors.