[VisuStella] Patreon Rewards
A downloadable asset pack
✧⋄⋆⋅⋆⋄✧⋄⋆⋅⋆⋄✧⋄⋆⋅⋆⋄✧⋄⋆⋅⋆⋄✧✧⋄⋆⋅⋆⋄✧⋄⋆⋅⋆⋄✧⋄⋆⋅⋆⋄✧⋄⋆⋅⋆⋄✧

Who are we?
We are a group of game developers who have experience in creating and releasing high quality resources. Our goal is to provide useful but beautiful assets to suit various game creations needs. Our materials are engine-free and does not bind you into using a specific engine!
Why is this page created?
Recently, we've been having issues distributing rewards through Patreon's messaging system. This page serves as a rewards hub for our Patrons.
✧⋄⋆⋅⋆⋄✧⋄⋆⋅⋆⋄✧⋄⋆⋅⋆⋄✧⋄⋆⋅⋆⋄✧✧⋄⋆⋅⋆⋄✧⋄⋆⋅⋆⋄✧⋄⋆⋅⋆⋄✧⋄⋆⋅⋆⋄✧

Patron Tiers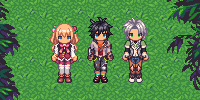 Adventurers ($5)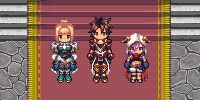 Knights ($10)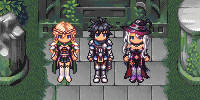 Heroes ($20)

✧⋄⋆⋅⋆⋄✧⋄⋆⋅⋆⋄✧⋄⋆⋅⋆⋄✧⋄⋆⋅⋆⋄✧✧⋄⋆⋅⋆⋄✧⋄⋆⋅⋆⋄✧⋄⋆⋅⋆⋄✧⋄⋆⋅⋆⋄✧
Purchase
In order to download this asset pack you must purchase it at or above the minimum price of $9,999.99 USD. You will get access to the following files:
01_Knights_NovemberDecember2021.zip
478 bytes
01_Heroes_NovemberDecember2021.zip
533 bytes